Click on thumbnail for a larger image.
HOVER YOUR POINTER OVER A THUMBNAIL FOR A DESCRIPTION.
1638, 75027, 541, 847, 928 Stowe and 1618 at The Bluebell Railway
18th February 2006
We, and other members of The Maunsell Locomotive Society, enjoyed a special run behind newly restored
Maunsell U Class 2-6-0 1638 on her first passenger carrying trip
after a 13 year long overhaul from Barry scrapyard condition.
The top headcode disc refers to George Nickson who saved 1638 from Barry
and then donated her to The Bluebell Railway
before The Maunsell Locomotive Society took her on a 50 year lease.
Photos copyright of Chris Taylor
1638 at Sheffield Park before the first passenger carrying trip.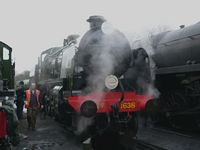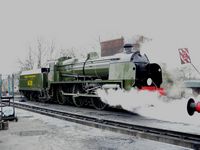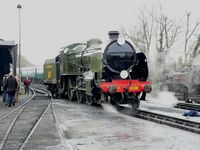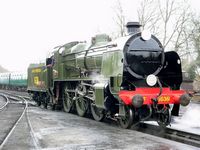 1638 back at Sheffield Park after the first passenger carrying trip.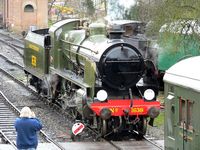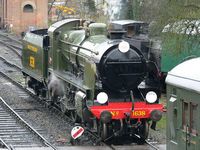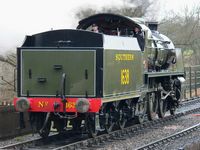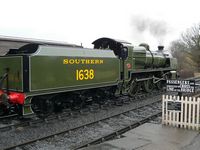 Other locos in the care of The Maunsell locomotive Society.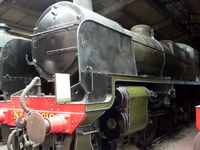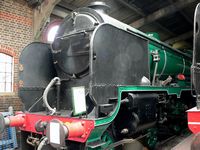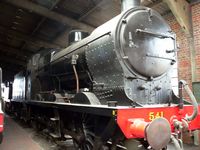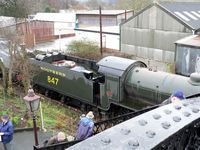 75027 - the other loco in action.